GET READY FOR THE
2024-25 ACADEMIC YEAR!
ARE YOU READY TO APPLY?
Become a Spartan!
FAFSA - THE KEY TO FINANCIAL AID!
The Free Application for Federal Student Aid
Filing your FAFSA early is your best opportunity for receiving aid!
However, due to changes in the Federal form the application for the 24-25 school year will not be available until December 1, 2023.
Click the link below to create your Federal Student Aid ID and start filing. Our priority deadline for filing your FAFSA is February 15, 2024!
ESPORTS ARENA ON CAMPUS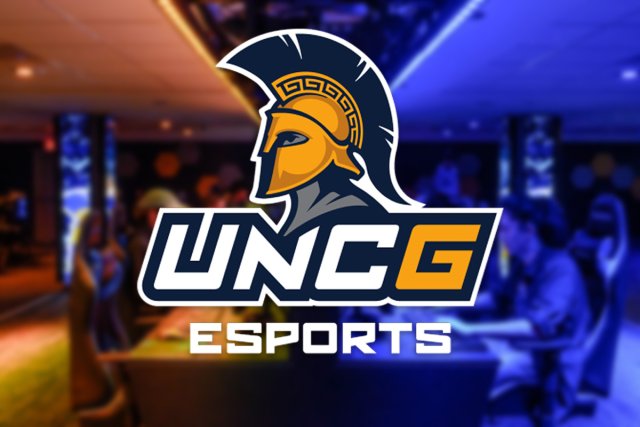 UNCG ESPORTS
As a student at UNCG, you can compete in the new esports arena with the latest, state-of-the-art gaming technology. Whether you're a gamer seeking to meet other students through the UNCG Esports Club Team, a student seeking lab time for your academics, or a fierce competitor facing off in national esports competitions, the esports arena is the place for you.
GET YOUR BOOKS THE EASY WAY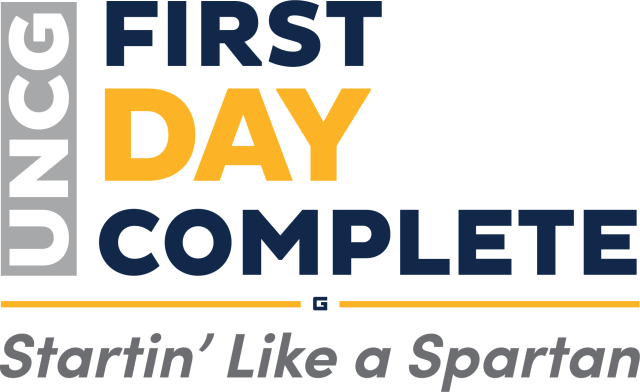 COURSE MATERIAL SAVINGS!
UNC Greensboro is excited to announce UNCG First Day Complete, a new course material delivery program for undergraduate students that provides access to required course materials in a convenient package before the first day of class.

With this new program, all required course materials are included as a course charge of $20 per credit hour. This represents savings of 35-50 percent.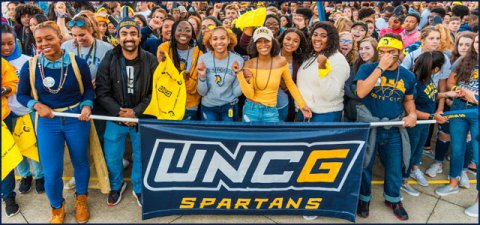 TRANSFER STUDENT INFO
TRANSFER STUDENTS WELCOME
Nearly 4 in 10 college students are likely to transfer according to the National Student Clearinghouse Research Center. In other words, transferring is common, and it's not just something we support at UNCG - we're actively searching for Transfer Students just like you to join the Spartan Family.

ARE YOU ELIGIBLE TO TRANSFER?
Do you have 24 credit hours from a regionally accredited institution? Are you eligible to return to the last institution you attended? Then good news, we want you here at UNCG. Submit your application!
Have financial or registrar questions?
Ask "Minnie" our financial chatbot.